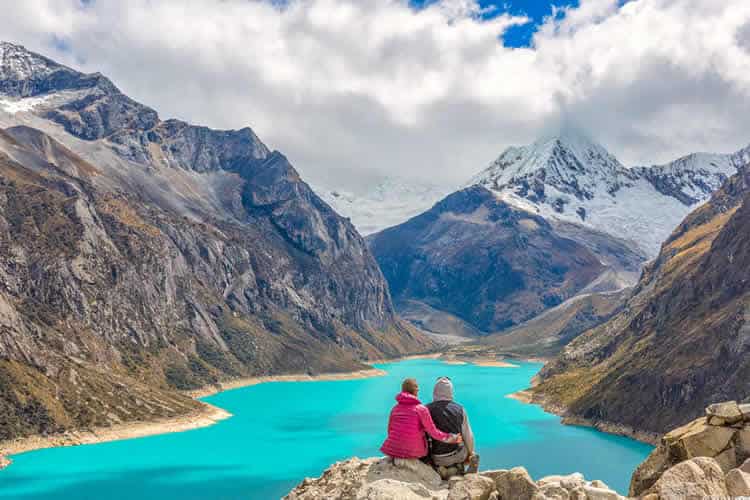 How to get to the Parón Huaraz lagoon
POSTED ON March 09, 2019 BY Cordillera Viajes
WHERE IS LAGUNA PARON
Laguna Paron lies about three hours drive north from Huaraz or about a two hours drive from Caraz – a smaller town where we decided to place ourselves for a couple of days instead of in touristy Huaraz. Laguna Paron lies in Huascaran National Park and more specifically in the Cordillera Blanca.
Most people who hike in the Cordillera Blanca stay in Huaraz for a reason, it's a perfect base for one of the best day-trips in Peru, like Laguna Churup hike or Pastoruri Glacier.
HOW TO GET?
To get to this natural wonder, you must reach Huaraz and then follow the Camino to Caraz, you could spend a night here and stroll through this beautiful town and taste its delicious ice cream and then depart to Parón.
Take a car to reach the town of Paron, the journey takes approx. 50 minutes They are 32 km away to the lagoon, of which 16km you will drive by car to the town of Parón. the cars will leave you at the gate, where the beginning of the road to the lagoon is located.
The tranquera is the point where the trek of approximately 4 hours round trip and 2 hours back begins along paths that break a dirt road in which motorcycles, cars and trucks travel. The car leaves you halfway (kilometer 16) and there is the possibility of managing to go directly to the lagoon. If you are in a group of 3 or 4 friends you can negotiate a taxi for S / .120 round trip from Parón, the car will take you to the lagoon and wait for you to return to the whereabouts. If you decide to do the trekking and arrive on foot, you must start at the 7am gate to arrive at 11am
The climb walk will take you at least 4 hours if you are a person with good physical condition and who walks at a constant pace, it is very pleasant with the constant sound of the waterfalls and surrounded by an immense forest. You can travel along the original road or respect the signs that say "trekking", which are intended to indicate alternative paths to accelerate the walk in search of the lagoon, both roads are super well signposted so it is almost impossible to get lost. We recommend that you do not go alone, try to be accompanied, especially for any emergency.
ALTITUDE
Laguna Paron sits in breathtaking 4200 meters above sea level. It is a great acclimatization hike for all who plan on doing more high altitude trips or multiday treks in Peru. If you do only one day hike to Laguna Paron, you should be fine – don't eat much, drink a lot of water and climb all the way up steadily.
There is a shelter or camping spot where you can spend a night – in that case, it is better, to be well-acclimatized in advance as sleeping at this altitude can cause you lots of troubles without proper training.